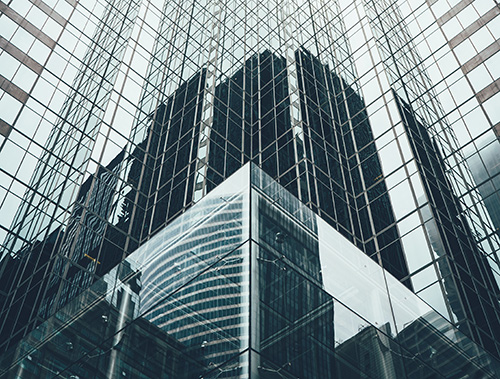 Ensuring the Integrity of Your Enclosure
Your building envelope, sometimes referred to as the 'building enclosure', is comprised of the roof, exterior walls, windows, doors, and foundation slabs. Failures in the building envelope can result in air and moisture intrusion impacting your energy efficiency, occupant comfort, and indoor air quality, or damage the structure and interior finishes. Our process includes review of design details and specifications, mock-ups, inspections, and testing to help verify the integrity of your building envelope and maintain the thermal comfort and quality of your indoor environment.
Key Considerations
Moisture Control
Heat Flow
Thermal Barrier Integrity
Air Infiltration / Exfiltration
Condensation
Constructability
Maintainability
Sustainability
Daylighting Quality
Ingress + Egress Security
Building Movement
Building Material Compatibility
End to End Support
Our Process
Your Enviros BECx specialist will develop a tailored approach to help confirm your building envelope is cost-effective, durable, easy to maintain, and efficient to operate, with a focus on maximizing thermal comfort indoor environmental quality. Your team will establish, compare, test, and verify the competency of building envelope materials, systems, and components. Our process also looks carefully at construction details and specifications, and tests mock-ups and in-situ construction ensuring the best performance of the envelope.
BECx Process + Services
OPR Development
Design Peer Review
Issues Identification + Tracking
Design Recommendations
Pre-Construction Meetings
Mock-Up Recommendations
Mock-Up Testing Oversight
Construction Observation
In-Situ Testing Oversight
Thermal Imaging + Reporting
Operations and Maintenance Manuals
Project Close-Out Support
A well-constructed building envelope reduces long-term operating and repair costs, reduces demands HVAC systems, improves occupant comfort, and increases overall building longevity. Research has confirmed a strong ROI for BECx with an average combined maintenance and energy savings of 16% for existing buildings and 13% for new construction.