Understanding Your Assets and Risks

An accurate understanding of current conditions is critical whether you are managing your existing facility or evaluating a prospective acquisition. From asset inventory and tagging to equipment testing and documentation, your Enviros team can help you document your existing systems and overall facility conditions.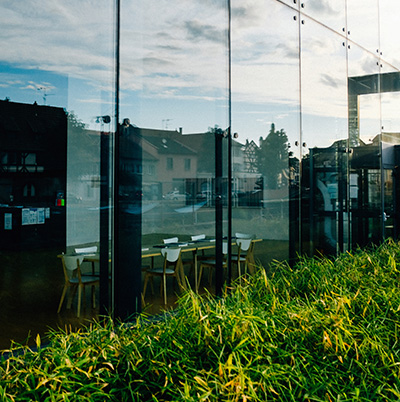 Facility Conditions Assessment
As an owner or operator, Facility Condition Assessments [FCAs] are valuable tools to help optimize and maintain the physical condition and value of your real estate portfolio. Your Enviros facility specialist will conduct a thorough on-site inspection documenting the conditions and performance of your systems and equipment.
Our team will grade your equipment and provide recommendations to prioritize capital expenditures based on short and long-term needs and ROI. Your Enviros FCA will also identify any items requiring immediate attention including damaged or failing building systems and any life safety issues.
Areas of Focus:
Routine / Deferred Maintenance
Remaining Useful Life [RUL] of Building Systems
Overall System Performance
Original Design Intent Compliance
Compliance Code
Compatibility with Contiguous Systems
Capital Replacement Needs
Prioritized List of Repairs
Enviros Energy Audits
What's the Efficiency of Your System?
Concerned about the performance and efficiency of your energy using systems? Learn more about how Enviros Energy Audits can help reduce your energy costs and your carbon footprint.
Asset Inventory + Asset Tagging
An accurate inventory of your assets and equipment is critical to maintaining your facility. Asset data includes all pertinent details relating to your equipment including the name, type, location, manufacturer, dimensions, age, condition, maintenance schedules, and more.
Asset tagging, the process of applying labels or tags with a unique identifier number, provides increased visibility and tracking of your facility assets. Your Enviros field services team collects and catalogs all your asset data in iPerformanceTM, applying tags if desired. Once fully populated, iPerformanceTM becomes a searchable facility asset management tool with all critical asset data accessible to any member of your team anywhere.