Delivering Value and Results
NFS Building Commissioning Process, Tools & Partners
Your Facility Performance Partner
Enviros is a complete team of technical experts focused on optimizing facility performance to help combat climate change and enhance the lives of building owners and occupants. We seek to develop long-term relationships built on transparency, trust, and results. Our team consists of engineers, project managers, commissioning agents, and discipline-specific subject matter experts including master electricians, controls programmers and sustainability specialists working together to meet your broad-ranging facility performance needs. Learn more about our NFS building commissioning process, tools, and partners today!
"Our mission is to deliver better service, better solutions, and exceed client expectation on every project because your environment matters."
Scott Sinclair
Principal | Enviros
Tailored Support to Meet Your Diverse Needs
We understand facility performance depends on a complex network of interconnected systems and equipment. With a comprehensive suite of services ranging from design and engineering to commissioning and energy services, our approach taps institutional knowledge that encompasses the lifecycle of a building from design through occupancy and end of life to develop solutions centered on long-term value. Our team delivers sustainable, environmentally responsible, and high performing facilities utilizing a robust software platform to deliver efficient and consistent services across the globe.
Enviros is structured to be your single, trusted source to meet your facility performance objectives with a team of discipline-specific specialists and integrated facility performance experts.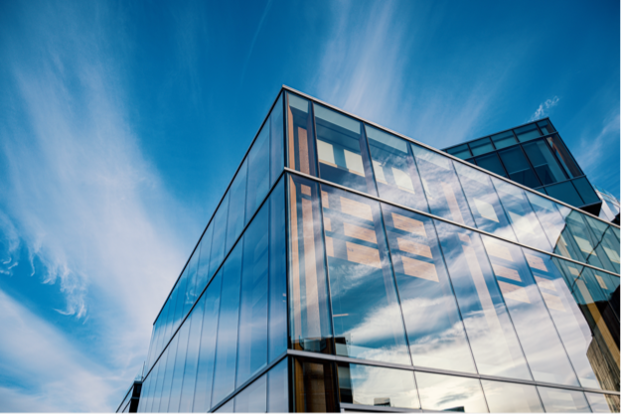 The Right Expertise Where You Need It
Nationwide Support
Enviros leverages internally developed technology to deliver seamless and consistent services throughout North America and beyond. The ever-growing Enviros team includes resources in 40+ cities supporting clients and projects coast to coast. Our approach combines the efforts of on and off-site resources in real time and allows us to provide the right personnel and expertise to meet the specific needs of your project, regardless of the geographic location.
Harnessing Technology to Deliver Value.
The Enviros Advantage
As your facility performance partner, we have a vested interest in the end results and the ability of your operations and maintenance teams to sustain the performance of your facilities. Recognizing the critical importance of accessible data, we invested in the development of technological tools and processes to address common challenges for facility owners and operators. iPerformanceTM – an integrated facility performance and knowledge management platform – represents the culmination of over 10 years of software development and testing.
"After serving as an owner's commissioning representative for over a decade, we founded Enviros determined to fill industry gaps and alleviate the frustrations of a fragmented, inconsistent, and inefficient process. Over the past 10 years we have built the approach and tools to deliver consistency, value, and results to our clients."
Scott Wolf
Principal | Enviros
iPerformanceTM
We strive to work smarter and have created systems and technology to achieve that objective. Originally developed as an internal application to streamline the delivery of commissioning and energy services, iPerformanceTM has emerged as a leading platform for facility owners and their teams to better understand, operate, and maintain their inventory of buildings.
Efficiency Through Innovation
Enviros utilizes technology to drive efficiency in our workflow. This approach enables our team to successfully manage numerous large-scale commissioning efforts simultaneously across large geographic distances by connecting on and off-site team members in real time.
iPerformanceTM pushes data collected on-site to all project team members in real time. This approach expedites the review of results and facilitates immediate feedback on missing information or anomalies in the data collected, ensuring the on-site team can verify or recollect prior to concluding the site commissioning activities.
Typical paper reports are static and often not accessible when needed. iPerformanceTM provides dynamic/real-time information, is accessible 24/7/365 from mobile and desktop devices – both with and without internet service – and is searchable to provide comprehensive data for informed decision making.
Empowering Your Team
Knowledge Management
One of the greatest obstacles to sustaining the performance of your facilities is knowledge loss. Enviros has built a robust video training program to mitigate that challenge by providing tailored, site-specific training videos that can be used by your facilities teams over the life of your facility.
Training programs are developed and conducted on-site by your Enviros commissioning agent drawing from their knowledge of the facility, commissioning process, installed systems, and any performance challenges or objectives. Training is captured by skilled videographers using multiple cameras, professional audio equipment, and lighting. Titles, captions, music, and transitions are incorporated in the post-production phase to ensure maximum viewability and knowledge retention.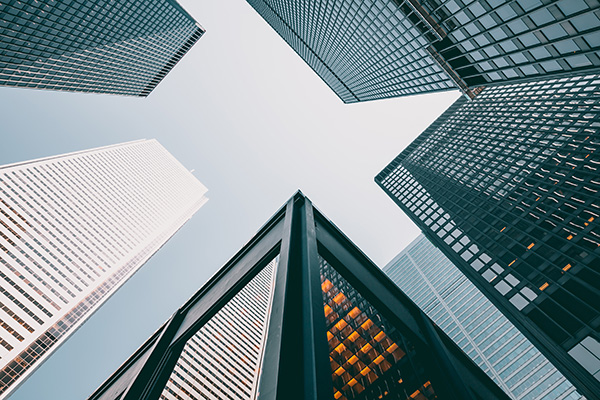 Accessible Facility Knowledge
iPerformanceTM can support the effective management of your inventory of buildings by equipping your team with the data they need to keep systems and facilities running their best.
iPerformanceTM consolidates all facility systems information including equipment, component, and sub-component breakdowns into a single resource. This makes key system data accessible while mitigating the risk of knowledge loss associated with staffing changes or misplaced documentation. All content is cataloged, cross-referenced, and fully searchable using a range of data filters or barcode scanning.
Facility Data Stored
Asset Inventory
Equipment Details
Equipment Photos
Equipment Location
Current Performance
Components + Subcomponents
Issues Logs
Systems Manuals
Custom Training Videos
Maintenance Guides / Schedules
Service Records
Warranty Information
Recommissioning Plan
Browse all equipment or filter by location, type, or issue. View or download photos for each piece of equipment. Right click on any picture to open in a larger window or download. iPerformanceTM also acts as a dynamic one-line diagram or set of as-builts showing all interconnected systems to provide a complete picture of how equipment is fed throughout the building/site.
"Our primary objective is to ensure your operations and maintenance teams possess the knowledge to effectively maintain your facility. The Enviros approach features detailed instruction, hands-on demonstrations, and provides your team the opportunity to ask questions from our facility performance experts."
Allen Skow
Field Services Director | Enviros