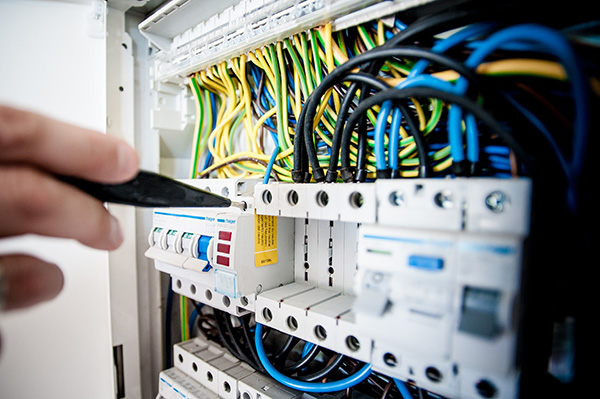 Safety. Reliability. Resiliency.
Arc Flash Electrical Services
Enviros offers Arc Flash Electrical Services for a fully functional electrical system that is essential to the safe and effective operation of your facility. This is particularly important for mission-critical facilities and those requiring 24/7 operations. Understanding the quality and safety of your facility's electrical system minimizes risks and enables the correction of issues and deficiencies before they result in failures or downtime.
Our team's expertise, process, and industry-leading tools enable us to identify and correct any system issues with an approach that minimizes downtime. The Enviros electrical team is well-versed in general and emergency/backup power systems, and qualified to support your preventative maintenance program or deficiency correction needs.
Specialized Electrical Expertise
Arc Flash Electrical Services Within Reach
The Enviros team includes registered engineers, master electricians, commercial electrical inspectors, and thermographers to keep your facility safe and operational. Our team with the experience to meet your full range of electrical needs. Contact us today to learn more about our arc flash electrical services.
Arc Flash Hazard Analysis
Arc flash studies are required by OSHA to establish safe boundaries for your personnel working in proximity to electrical equipment. The study measures the potential impact of an electrical explosion or 'arc flash' that occurs when a short circuit or electrical fault causes current to flow through the air.
Your Enviros electrical team is ready to assist with your electrical system analysis and arc flash studies to ensure safe and uninterrupted operations of your facilities. We help determine the proper requirements of a power system through comprehensive facility assessments and perform system modeling as well as detailed analyses of present and future load requirements.
Process + Priorities:
Conditions Inspection
Infrared Panel Scanning
Equipment Inventory
One Line Diagrams
SKM Modeling
Ground Resistance Analysis
Short Circuit Study
Protective Device Coordination Study
Arc Flash Hazard Analysis
Incident Energy Calculations
Voltage Drop Calculations
Emergency Power System Analysis
Reporting / Recommendations
Arc Flash Labeling
NFPA 70-E, The Standard for Electrical Safety in the Workplace, and OSHA require all facilities to conduct an arc flash hazard analysis every three years to maintain accurate warning labels and confirm system functionality. The Enviros team has demonstrated expertise in the application of NFPA-70E and IEEE 242-2001 guidelines and completes arc flash analysis on over two million square feet annually.
Electrical Health Assessment
Proactive and ongoing assessment of your facility's electrical system and equipment provides peace of mind, helps ensure worker safety, and mitigates the risk of operational disruptions due to unplanned outages. The Enviros Electrical team is comprised of highly experienced and certified professionals – including electricians and electrical inspectors – with the training to safely pull panels to identify and resolve your electrical system issues.
Process + Priorities:
Conditions Inspection
Equipment Inventory
Documentation + Plan Updates
Infrared Panel Scanning
Issue/Deficiency Identification
Arc Flash Hazard Assessment
Corrective Measures
Solutions Recommendations
Implementation Support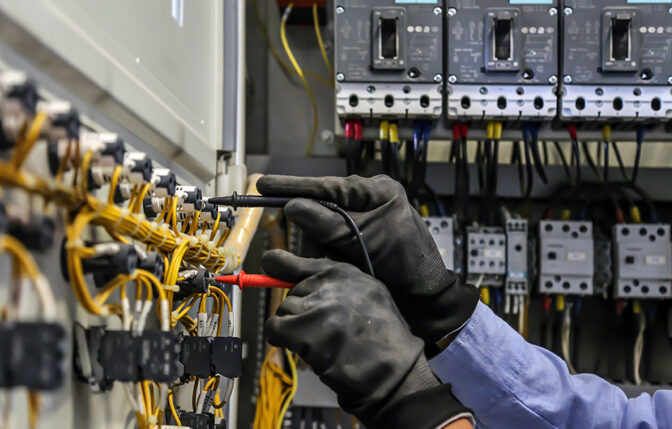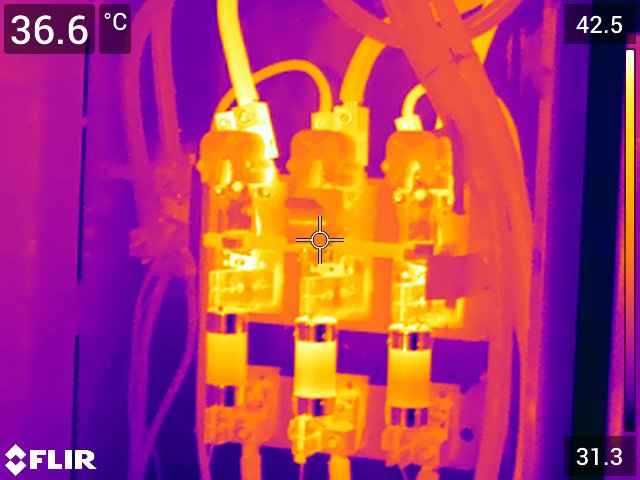 Infrared Scanning
Thermal imaging helps identify electrical issues signified by excess heat. Infrared cameras, also known as thermal imagers, visually represent varying surface temperatures of equipment to find hot spots caused by defects in connections and components. Increased resistance and heat are the primary reasons most electrical components fail. Loose connections, imbalanced and/or overloaded circuits, defective breakers, damaged switches, faulty fuses, and material defects are detectable by an infrared inspection. Your certified Enviros thermographers utilize industry leading tools identifying electrical issues and pinpointing root causes prior to failure. Annual inspections of your electrical system are recommended as part of your preventative maintenance program.
The Power of Thermography
Infrared scanning is a non-contact and nondestructive testing method that can quickly identify possible issues across a large volume of electrical equipment without the need for system shutdowns.
Physically inspecting and tightening electrical components is time-consuming and subject to human errors or oversights. Infrared inspection can also identify faulty items not generally uncovered during a physical inspection. Infrared scanning produces thermal images that clearly highlight hotspots, pinpointing issues before they lead to an unscheduled outage, equipment damage, or fire. The efficiency of thermography improves accuracy and reduces costs while maintaining the reliability and safety of your electrical systems.
Thermography Benefits:
Does not require system shutdowns
Quickly identifies electrical systems problems
Reduces downtime and equipment damage
Prevents costly or catastrophic system failures
Allows your team to plan and prioritize repairs
Maximizes the effectiveness of your preventive maintenance program