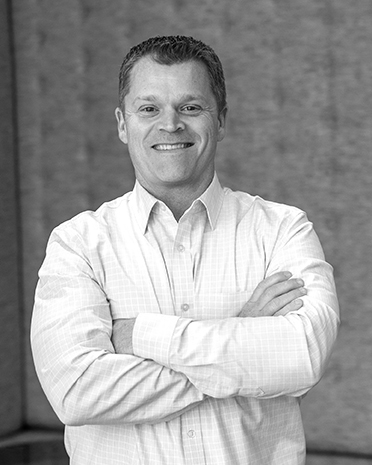 Scott Sinclair
Managing Principal
Scott is one of the firm founders and serves as the Managing Principal of Enviros. A proud veteran Air Force Civil Engineer Officer with tours to Kuwait and Iraq, his experience includes design and construction of facilities for the Iraqi Security Forces while stationed in Baghdad. Since leaving active duty, Scott's proven track record of leadership and client service has established Enviros as a trusted provider of engineering, commissioning, and energy services for governmental and commercial clients throughout the nation. Together with partner Scott Wolf, he has assembled a team of highly knowledgeable and dedicated professionals who are continually pushing the boundaries of facility performance and efficiency using internally developed technology and software systems.
"While we work hard every day to deliver exceptional service and novel solutions to our clients, we never lose sight of the human side of our work."
Education
MA Architecture, Pratt Institute
BA Architecture, Iowa State University
Certifications
LEED Accredited Professional [LEED AP]
Qualified Commissioning Provider [QCP]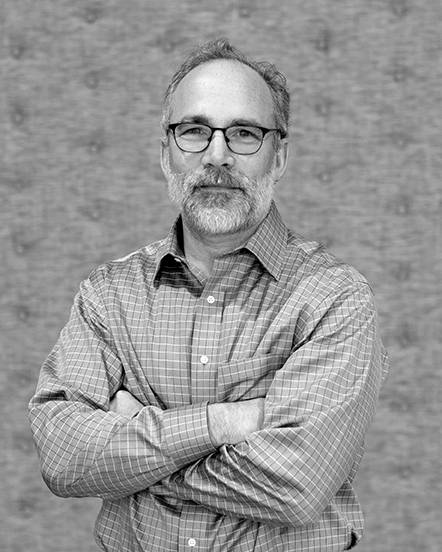 Scott Wolf
Principal
Scott co-founded Enviros with the mission of alleviating challenges faced by facility owners and operators. He has dedicated his 30-year career to the advancement of facility performance and efficiency. Scott spent over a decade developing and running third-party commissioning programs for some of the largest commercial developers in the nation. Identifying frustrations and gaps in the industry, he spearheaded the development of software and performance management tools that minimize the fragmentation of information for better outcomes. Over the last decade, he has focused on building the team and the technology to help owners and operators achieve and sustain performance optimization through technology.
"The function of a business is to build people. That process allows you to deliver value to the client."
Education
BS Mechanical Engineering Technology, University of Cincinnati
Certifications
AEE Certified Energy Manager [CEM]
ACG Certified Commissioning Authority [CxA]
BCA Certified Commissioning Professional [CCP]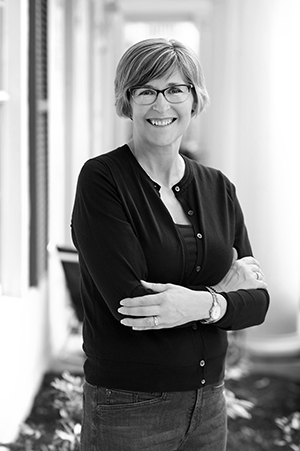 Tammy Eide
Chief Financial Officer
Tammy has over 30 years of experience in accounting and finance for businesses of all sizes across diverse industries. As CFO for Enviros, she is committed to maintaining the financial health of the firm in support of continued growth. Tammy oversees the finance, human resources, and administrative departments, and is focused on team wellness and employee satisfaction. She has established forecasting, financial modeling, and process improvements to support the delivery of exceptional professional services while reinvesting in the firm and team to support long term success.
"I am motivated by the ability to make an impact on the business operations and profit of the company."
Education
BBA Accounting, University of Wisconsin, EauClaire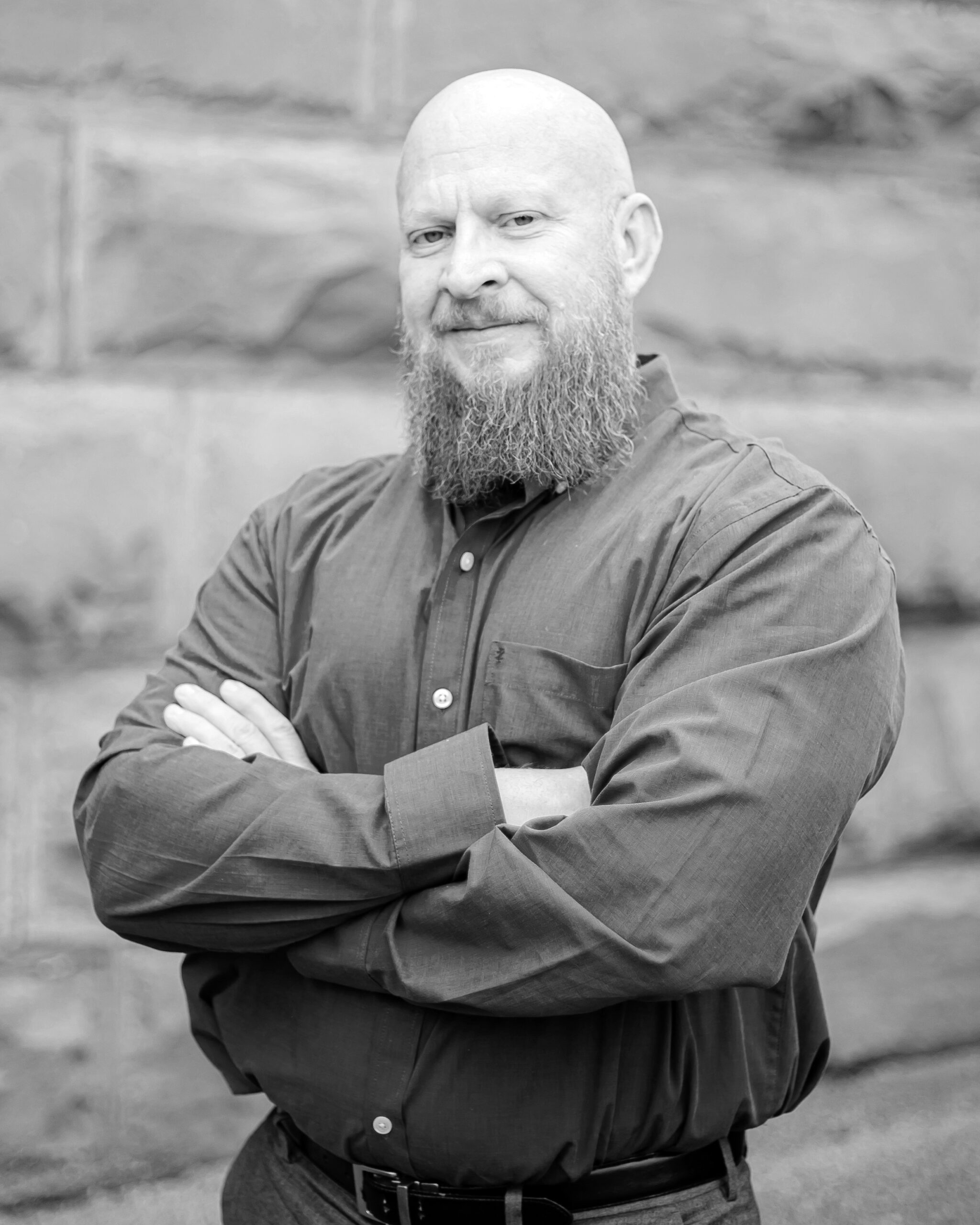 Rick Bennett
Chief Operating Officer
Rick is a proud veteran of the US Army with over 25 years of civilian experience. His broad ranging career includes mechanical system design and installation, as well as commissioning, retro-commissioning, and energy management. Rick is passionate about moving the industry forward through education and advocacy. He has successfully applied his technical knowledge in the field, in the classroom, and at the programmatic development level. As the Chief Operating Officer for Enviros, Rick draws upon his extensive industry expertise to develop and diversify our team while continually expanding our service delivery capabilities to meet the needs of our clients.
Education
HVAC Engineering, Ferris State University
AS Industrial Training, Washtenaw Community College
AS HVAC, Ivy Tech College
Certifications
Certified Energy Manager [CEM]
Certified Demand Side Manager [CDSM]
Certified Healthcare Constructor [CHC]
Certified Project Management Professional [CPMP]
ACG Certified Commissioning Authority [CxA]
Energy Management Professional [EMP]
LEED Accredited Professional, Building Design + Construction [LEED AP BD+C]
Class A HVAC/R License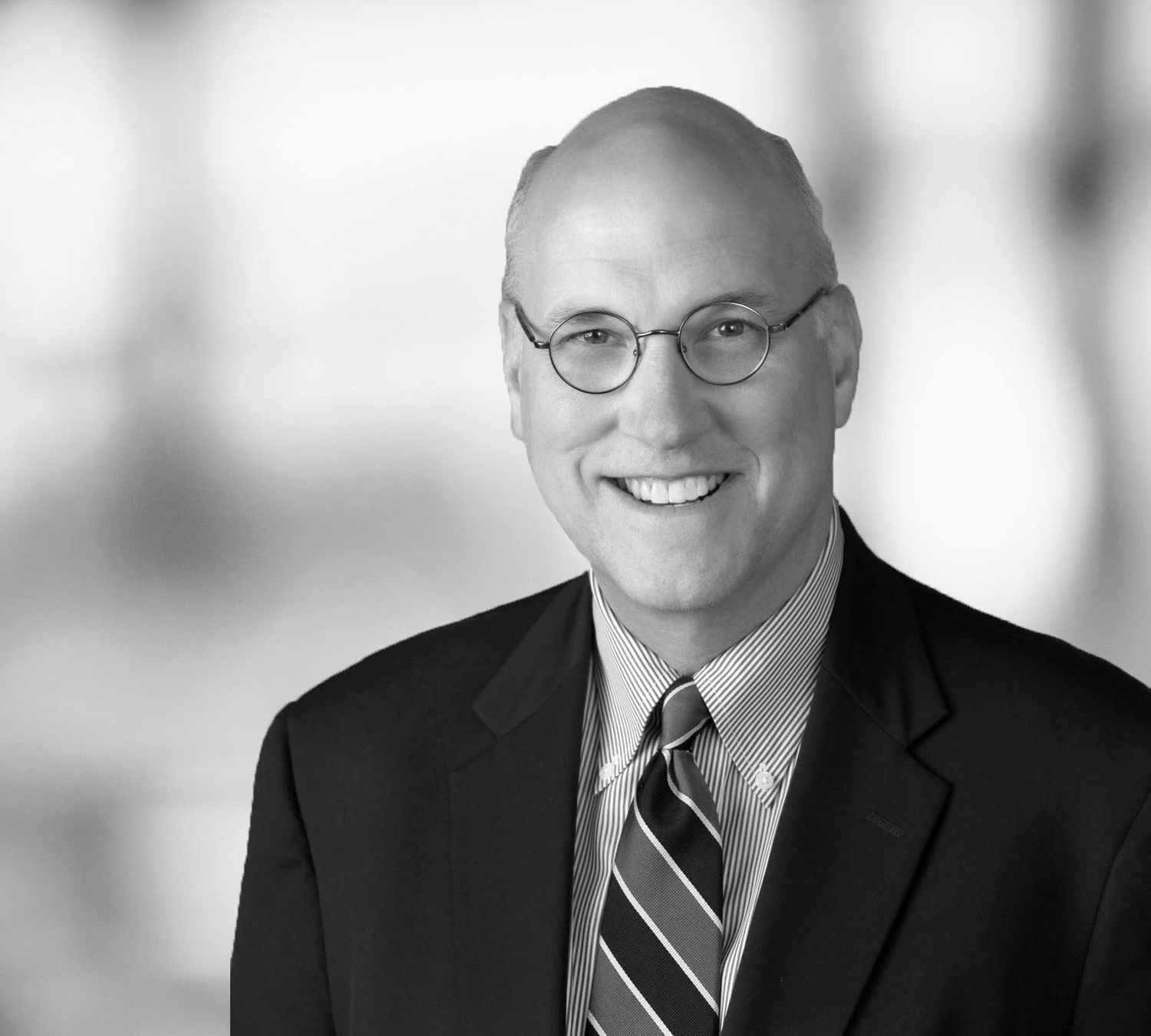 William J. Roess
Sales + Marketing Director
Will is a management and corporate development professional with over 42 years of experience including strategic planning, marketing, finance, and human resource activation. His background includes both project and program leadership with an emphasis on cultivating relationships. With over three decades of AEC industry expertise, Will listens first to help translate facility owner and operator challenges into solutions focused service strategies. His role as a client advocate extends throughout the life of the project and beyond, embodying the firm's commitment to not only help operators achieve, but also sustain, facility performance optimization over time.
Education
BA English Literature [Rector Scholar], DePauw University

Post Graduate Diploma, Corporate Sustainability, Furman University
Certifications
LEED Accredited Professional, Operations + Maintenance [LEED AP O+M]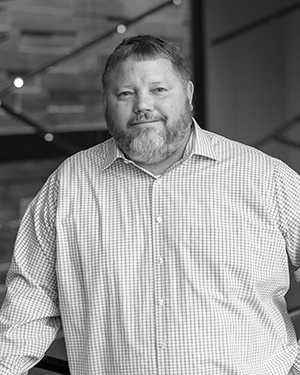 Allen Skow
Field Services Director
As the Field Services Director for Enviros, Allen's mission is to ensure the quality and functionality of our client's facilities. His experience includes hands-on system installation, testing, and issue identification/resolution, as well as owner-side operations and maintenance of large building inventories. Allen draws upon more than 30 years of experience in facilities management, commissioning, and construction to operations transition. He leads by example with a team of highly skilled and passionate field commissioning agents. Understanding owner and operator priorities, he upholds our commitment to resolve issues in the field to deliver functional, efficient, and resilient facilities every time.
Certifications
ACG Certified Commissioning Authority [CxA]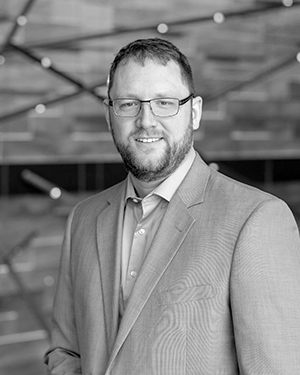 Bryan Hanneman
Engineering Solutions Director
Bryan is a skilled Electrical Engineer with over two decades of experience in electrical system design, testing, and deficiency correction, as well as multi-disciplinary team management. Bryan leads the Engineering Solutions department. He draws from experience in a variety of disciplines to create specialized teams to deliver customized solutions with an emphasis on resolving facility challenges and system deficiencies. He understands the priority of minimizing disruption, and he diligently conducts the research necessary to understand the impact of the design on construction schedules. He lends his knowledge to review and interpret code, support owners, and to develop project execution plans focused on delivering the highest caliber service and results.
Education
BS Electrical Engineering + Computer Science, University of Wisconsin, Madison
AS CAD Drafting, University of Wisconsin, Madison
Certifications
Professional Engineer: WI, IA ND
NFPA 70E Certified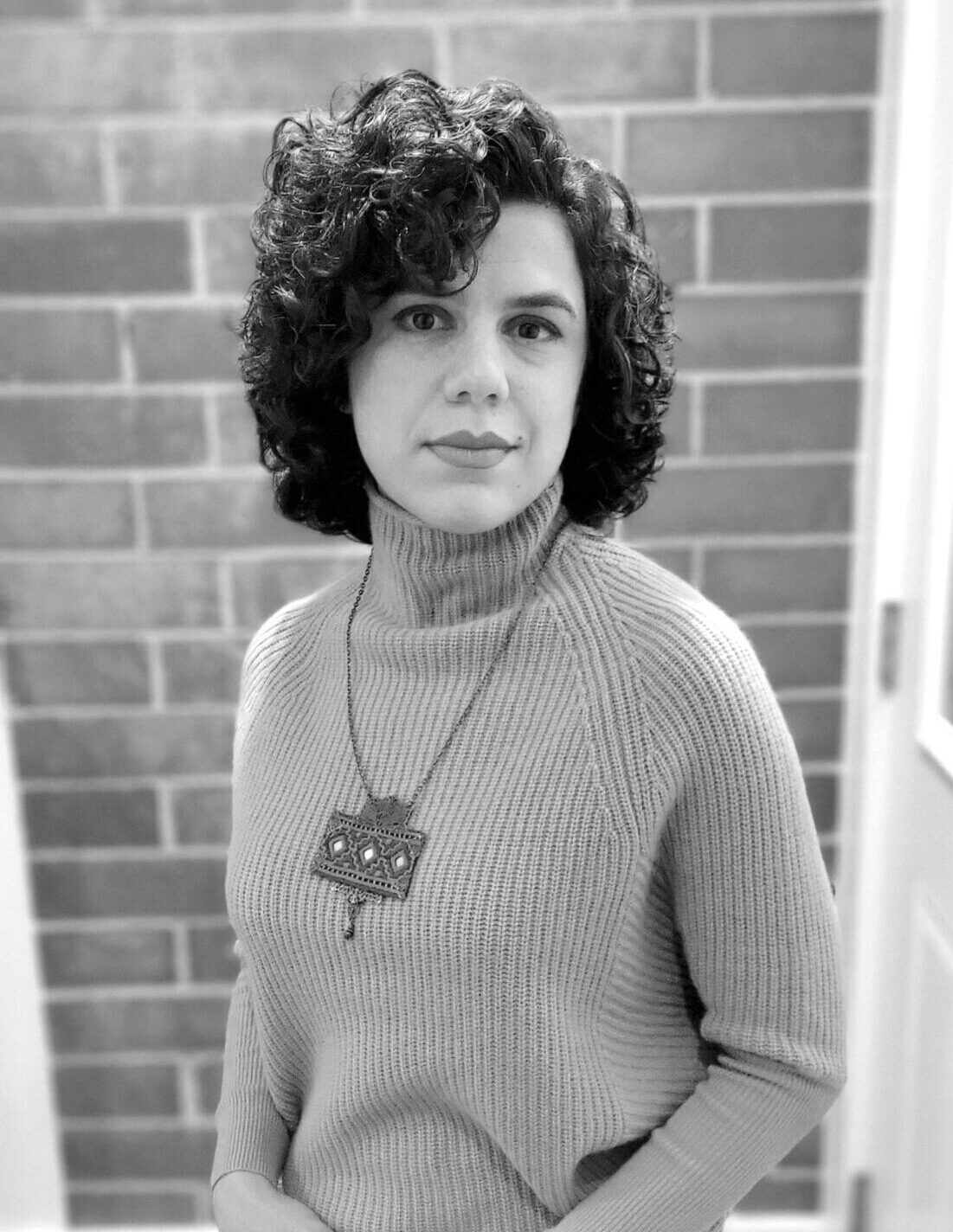 Shadi Sherafat
Product Development Director / Regional Manager
Shadi is a commissioning and energy optimization professional with over a decade of engineering work experience focused on delivering comprehensive and pragmatic solutions. Her passion for sustainable engineering and facility operations has guided her diverse engagement across many facets of the industry. Shadi draws upon her background in data analytics and building performance report development management to lead the product development team at Enviros with an emphasis on streamlining and enhancing systems monitoring, and making buildings smarter using technology.
Education
MS Energy Systems, University of Illinois Urbana-Champaign
MS Environmental Studies, University of Melbourne
BS Mechanical Engineering, Monash University
Certifications
Qualified Commissioning Provider [QCxP]
BCA Certified Commissioning Professional [CCP]
LEED Accredited Professional, Building Design + Construction [LEED AP BD+C]
Certified Measurement & Verification Professional [CMVP]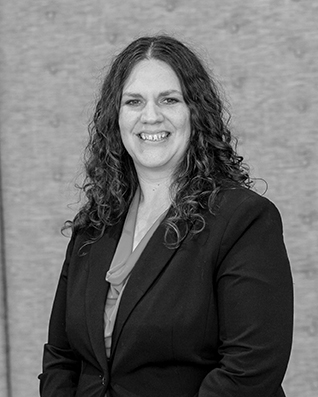 Adelle Hancock
Regional Manager
A ten-year veteran of the firm, Adelle is a Senior Mechanical Engineer and Commissioning Agent at Enviros. Her experience includes system design and energy modeling, as well as new construction and existing building commissioning. Adelle is familiar with a variety of facility types but specializes in healthcare and laboratory environments. She applies her technical knowledge of mechanical systems and energy management on and off-site. She is skilled in field investigation, issue identification, and troubleshooting, as well as energy calculations, analysis, and the development of energy conservation measures. She is also well-versed in LEED and other third-party certification requirements with the ability to perform ASHARE ventilation studies, energy analysis, and feasibility studies.
Education
BS Mechanical Engineer, University of Minnesota
BA Mathematics, Carroll College
Certifications
Professional Engineer: MN
ACG Certified Commissioning Authority [CxA]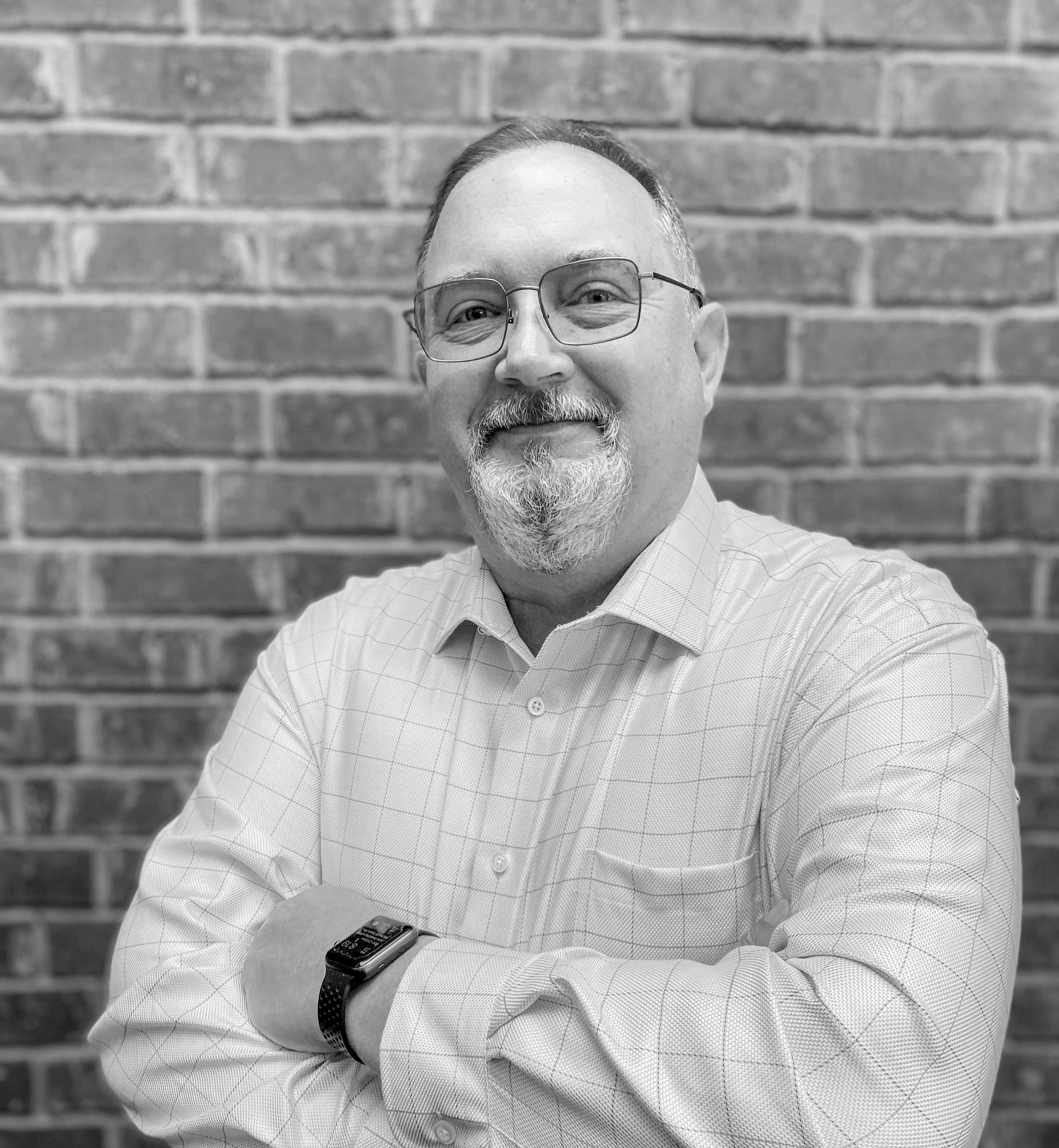 Ron O'Reel
Regional Manager
Ron is an Enviros commissioning agent. His 35-year career includes 15 years focused on HVAC systems and controls. Ron's expertise includes the full range of mechanical, electrical, fire/life safety, security, and telecommunications systems with specialized experience in both standard HVAC environment and BAS management of equipment controls. Well versed in both new construction and existing building environments, Ron applies his knowledge of energy using systems, controls, building metering, and network interfaces to support monitoring-based commissioning programs using facility analytics technology.
Education
BS Electro-Mechanical Engineering Technology, Western Kentucky University
Certifications
ACG Certified Commissioning Authority [CxA]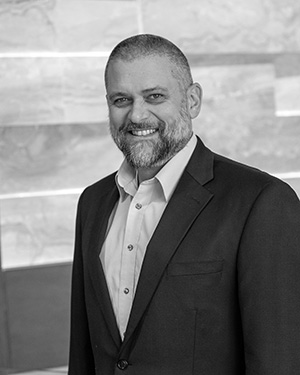 Tim Vick
Electrical Field Services Manager
Tim is a Project Manager and the Safety Director for Enviros. He possesses over 30 years of design and project delivery experience. He is a certified Designer of Electrical Systems, Master Electrician, and certified Commercial Electrical Inspector. His expertise goes beyond the page and includes on-site inspection and testing, deficiency identification/correction, arc flash hazard analysis, and electrical focused commissioning. Tim also oversees the firm's safety program. He works closely with field teams to ensure job-site safety with a commitment to zero injuries. As an OSHA certified outreach trainer, he also has over a decade of experience developing and administering electrical safety programs to help clients minimize the risk to their workforce.
Education
State of Wisconsin Electrical Apprenticeship Program
OSHA 510 | 500
Certifications
Master Electrician: WI
Commercial Electrical Inspector: WI
Certified Designer of Electrical Systems: WI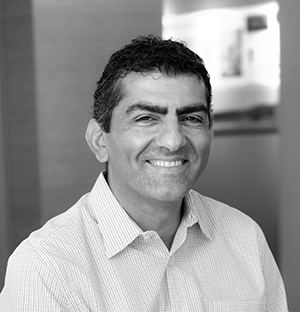 Reza Mirzai
Senior Electrical Engineer
Reza is a registered Electrical Engineer with over 35 years of experience. Working with some of the nation's top architectural firms, he has provided electrical design and project management for aviation terminals, federal, and commercial project typologies. He has led fully integrated and multi-disciplinary teams providing technical oversight, resource allocation, and document quality control. His design expertise includes power distribution systems, lighting and controls design, analysis of load flow to power grids, fiber optics communications, and arc flash hazard analysis. Additional system design capabilities include fire detection, public address, closed-circuit television, access control, and telecommunications systems.
Education
MS Engineering Systems Management, The University of Southern California
BS Electrical Engineering, The Catholic University of America
Certifications
Professional Engineer: CA, MA, ME, NC, NY,VA, Washington DC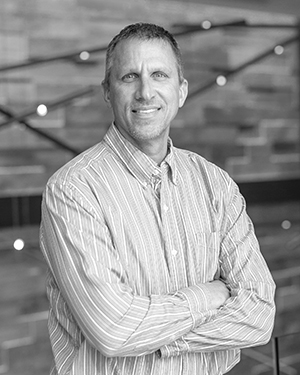 Jeff Dressing
IT Director | Software Engineer
Jeff is a software engineer with over three decades of experience. An integral member of the Enviros team, he worked closely with the founding principals to bring their vision of a tailored facility performance management software to life. Jeff developed iPerformanceTM and supports the ongoing development and enhancement of the software application. He uses feedback from our team and industry-specific knowledge to add features that further enhance functionality and increase service delivery efficiency. His expertise also allows Enviros to custom engineer tools in response to our client needs. From the barcode scanning feature for asset information to the integration of real-time analytics, iPerformance™ is continually evolving to empower owners and operators with the data needed to effectively manage their facilities.
Education
Electronic Engineering, Cincinnati State University
Certifications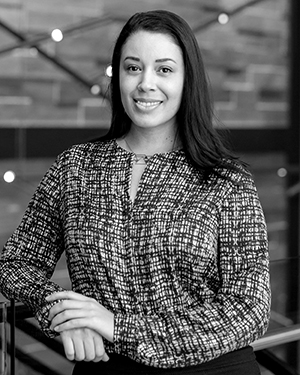 Jane Michael
Brand Management Director
Jane is focused on brand development, strategic planning, client relationship management, and proposal process management. She draws from nearly two decades of experience in the AEC industry, including over 15 years in professional services marketing. She seeks to communicate the skill and passion of the Enviros team, in a continual effort to support current and future clients meet their facility performance and ESG goals.
Education
Interior Architecture + Design, University of Nevada, Las Vegas